What seemed the first step for women football equality in Spain has become in just a few hours a complete disaster.
For those who don't know, the first collective agreement of Spanish women's football was scheduled for Monday 20th January 2020, however, it has not been signed yet as both FC Barcelona and Real Madrid want to have the right to broadcast their games at home and at home through their corporate television channels. Of course, all other professional players of La Liga Iberdrola are completely lost and confused, as they don't understand how the pre-agreement has not been ratified, especially after more than a year of negotiations.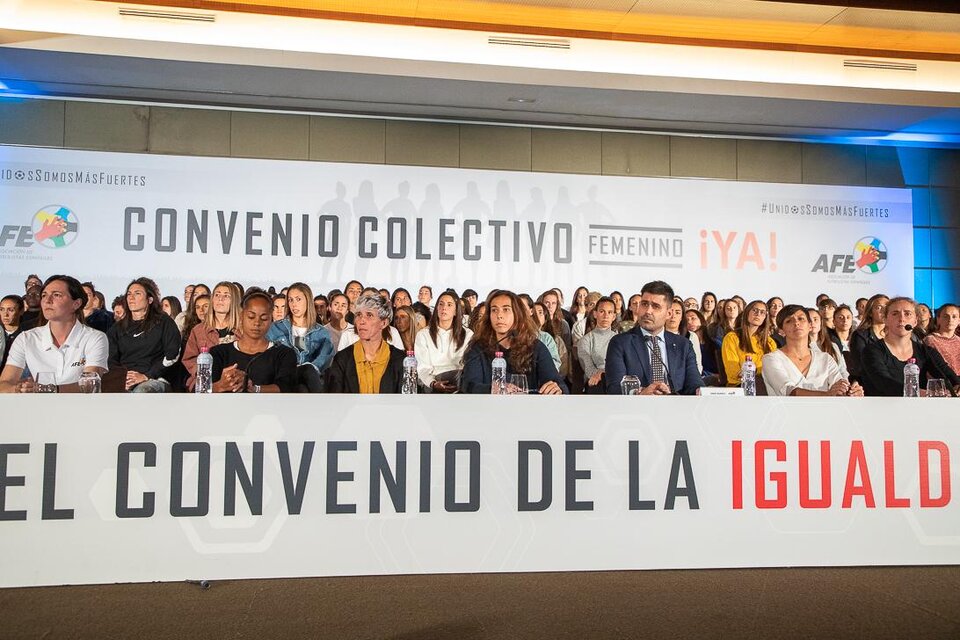 Concerning this strange situation, one of the footballers, Athletic Bilbao goalkeeper Ainhoa Tirapu, said that they felt "used and betrayed" as they were clearly expecting the deal to go through.
"We do not understand very well what is happening as all the parties involved have given their 'ok'. At this time, we are losing our labor rights. As the day passes, we lose the corresponding salary we demanded. We are losing things on the way. We feel used and betrayed," she said in a press conference at the headquarters of the Association of Spanish Footballers (AFE).
Furthermore, Tirapu re-called that in recent weeks the Association of Women's Soccer Clubs accepted the basis of the pre-agreement, for the signing of the collective agreement, as well as the Royal Spanish Football Federation (RFEF) validated the accession of the associated entities. the new Elite Program and its corresponding financial funds were also agreed without problems.
That's why the president of the Spanish Footballers Association (AFE), David Aganzo, is also sad about it, as he said that this Monday should have been "a historic day", and regrets that it's not.
"The (first collective agreement) signature was supposed to be on January 15, 2020. On January 10, the Clubs Association ratifies its agreement and conditioned to enter the Elite Program of the Royal Spanish Football Federation (RFEF). On January 14, the Federation communicates and guarantees the signing of the agreement. Today, we expected to live a historic day in Spanish's sport and Spanish women's football, in particular. This agreement is something that women deserve on an equal level, like men," he commented.
Undoubtedly, women's football should be the real priority of football, in Spain but also across the globe. Why cannot football federations give their help and achieve (maybe) in six years or less that football is the sport most practiced by women and girls throughout the world? Why they cannot do anything? Why?
In the end, the Women's Footballer Union expressed through a statement "its most absolute disapproval" and many players are starting to think about "a second strike".
"Go on strike? We would not like to, but, we feel that we are not being taken seriously. We do not discard anything. We don't care how the agreement is signed, what we want is to be signed. Why it is not done? It's something that escapes from my comprehension," Tirapu ended saying.
It would be nice if everything solves peacefully and without these kinds of problems, however, if women's football is still treated unfairly, strikes don't sound like a bad idea, right?