I know… There's still a long way for the 2023 Women's World Cup to happen, but as they say: "Preparation is key," am I right?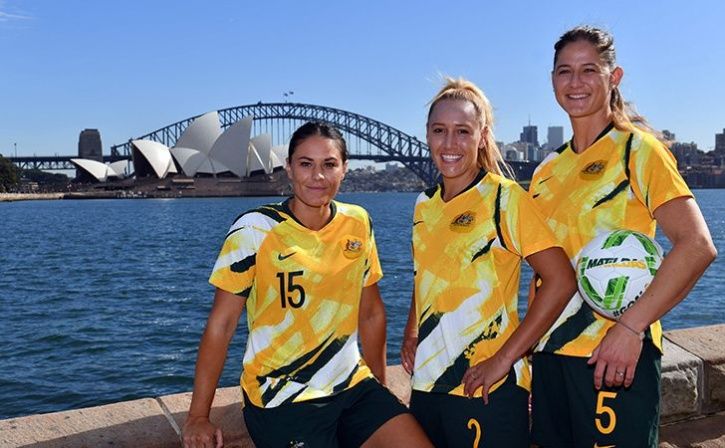 The latest news of the women's footballing world has reported that Australia has made a bid to host for the 2023 Women's World Cup; but, it seems this bid is going to be a joint alongside neighbors New Zealand.
It's no surprise that the high success of this year's tournament in France resulted in Fifa expanding the 2023′ edition from 24 teams to 32 national teams, and that's why, due to the increased demand for venues, a dual bid from both countries could be a good idea.
"We're still in dialogue with New Zealand and a decision will be made shortly as the bid book is due on December 13," FFA Chairman Chris Nikou said. "A dual bid makes sense, the competition going from 24 countries to 32 means we need to go from six to eight venues to eight to 10 … it's certainly a possibility."
Apart from that, the city of Victoria, on Tuesday, joined three other states in committing to the bid, offering up AAMI Park for the tournament. Victorian Minister for Sport Martin Pakula said the June to July timing of the tournament meant that no AFL venues, including the MCG, would be available, meaning that the final would likely be played in Sydney.
"I don't think we're the only city in Australia where ground availability is challenging,"  "You have to provide almost exclusive access to the World Cup for a number of weeks."
It's also important to know that this type of sporting collaboration between Australia and New Zealand isn't new:  Australia and New Zealand jointly hosted the 1987 Rugby World Cup, and, later on, hosted the 2015 Cricket World Cup.
Undoubtedly, the Women's World Cup is the world's largest female sporting event. Tickets sales, sponsorship and media presence would clearly bring lucrative economic benefits to Australians. But, there are also benefits in the way the women's game challenges the way we collectively think about sport, such as the fight for gender equity and in building community. The 2019 cup in France was "a turning point", could be the 2023 one be something big?
Australia's 2023 bid is centered on the value of community engagement and legacy-building. It offers a vibrant, joyful charm and ensures unused stadiums won't haunt our cities. More importantly, it demonstrates what FIFA most want to see: Women's football is taken seriously in Australia, and it clearly pulls a serious crowd.
Australia's 4th bid for the world cup, however, in all its energy and enthusiasm, the bid feels brand new. Whether or not it gets accepted, it'll all be decided by FIFA in May 2020. Can this bid finally make them host the tournament (alongside New Zealand) and put The Matildas on top of the world? Only time will tell.