Women's World Cup is almost here but the season isn't over. Players all around the globe are getting ready for the big stage in France, but, in the meanwhile, they also look forward to winning the league and European titles.  ​
FC Barcelona, FC Bayern, Chelsea, and Lyon: One of these four teams could win the UEFA Women's Champions League this year. A trophy that is clearly as important as the so acclaimed World Cup. While the Catalunya giants face the Barbarians, Lyon Feminines will host Chelsea this Sunday at the Parc Olympique Lyonnais, as the Women's Champions League semi-finals get underway this weekend.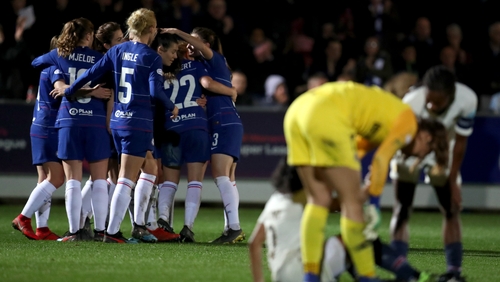 On Sunday, Chelsea will look forward to obtaining the last realistic chance of silverware this season, while the French team will be looking to win the trophy for the 4th consecutive year. Something that will pass to women's football history if it happens.
The Blues sadly lost the FA Cup against Manchester City last weekend, after a painful own goal of Magdalena Eriksson in the last minutes of the game, and they also missed out on reclaiming their Women's Super League crown earlier this month. So, they'll be particularly keen on emerging victorious against the reigning European champions.
On the other side, Lyon has also big chances to come on top in this semifinal first leg. The French side has Ballon d'Or winner Ada Hegerberg back fit and firing after missing much of season with an injury. They also come from winning big against league rivals PSG (5-0), after their last outing, to open up a 3-point gap at the top of Division 1 a week ago. So, they clearly have no many concerns and they're looking in good shape to book their place in another Champions League final.
As you would expect, Lyon has all the chances to win on this one. Their 5-0 win over second-placed PSG came following a disappointing draw at Fleury Merogis, but prior to that, they had won 10 games on the bounce in all competitions. They still haven't lost a game this season, even if Chelsea will be hoping to bring an end to that great run.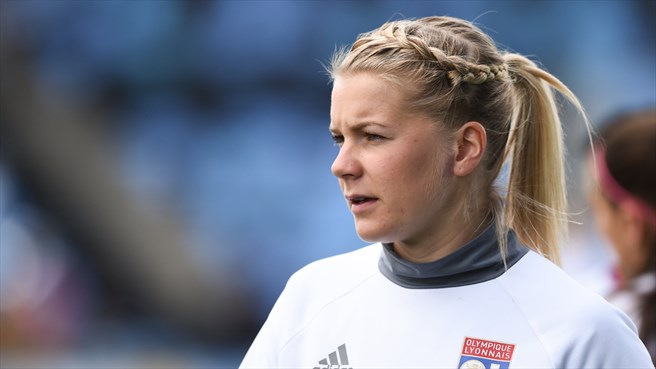 However, the Blues haven't been too bad themselves. It's true that they've fallen off the pace a bit from last season, but they still managed a strong 3rd place finish in the WSL, and their 2-1 defeat to PSG that saw them make the semis on aggregate was their first defeat since January.
Lyon has been like a strong wind, blowing everyone aside on their way to the UEFA WCL semifinals, and had their work cut out for them against Wolfsburg in the quarter-finals, but although they were expected to have their work cut out for them, they made short work of the former European champions.
But, everything can happen during a football match. The unpredictable always rules in the world of football; the women's game is no exception. The match will take place this Sunday 21st April at 14:00 BST in the Lyon Feminines stadium.
Chelsea will go and try to prove they're a tough opponent, but Lyon is Lyon. We also need to take into account the home factor for the Lyonnaise. Anyways, it's for sure that it'll be a clash that everyone will remember. Don't miss it out!