World Cup in France…
World club audience record in a women's game of football…
Nine candidates already proposed to host the 2023 World Cup…
It's great to see how women's football importance has grown faster than everyone expected.
Its importance has increased more and more as the time pass, as it has become one of the women's sports more people are starting to watch more frequently. And these numbers are increasing.
And if you don't think so, you can ask Juventus supporters yesterday, after beating the record of attendance to a women's football game in Italy. 
Juventus opened their stadium for the first time to women's football and almost achieved fully. They were 39.027 supporters, the record of Italy and seventh best entry among clubs in history.
Allianz Stadium has made history. The Juventus coliseum was practically filled in the first time in history that the stadium opened for women's football. Juventus were playing against Fiorentina, with the title at stake and the Juventus fans responded with flying colors.
Unfortunately, the stadium's full capacity wasn't reached, but 39,027 spectators of the 41,000 that the stadium was able to have, they created a powerful atmosphere that will go down in history. It is the best entry in the history of Italy's women football and remains in the seventh position in the world ranking.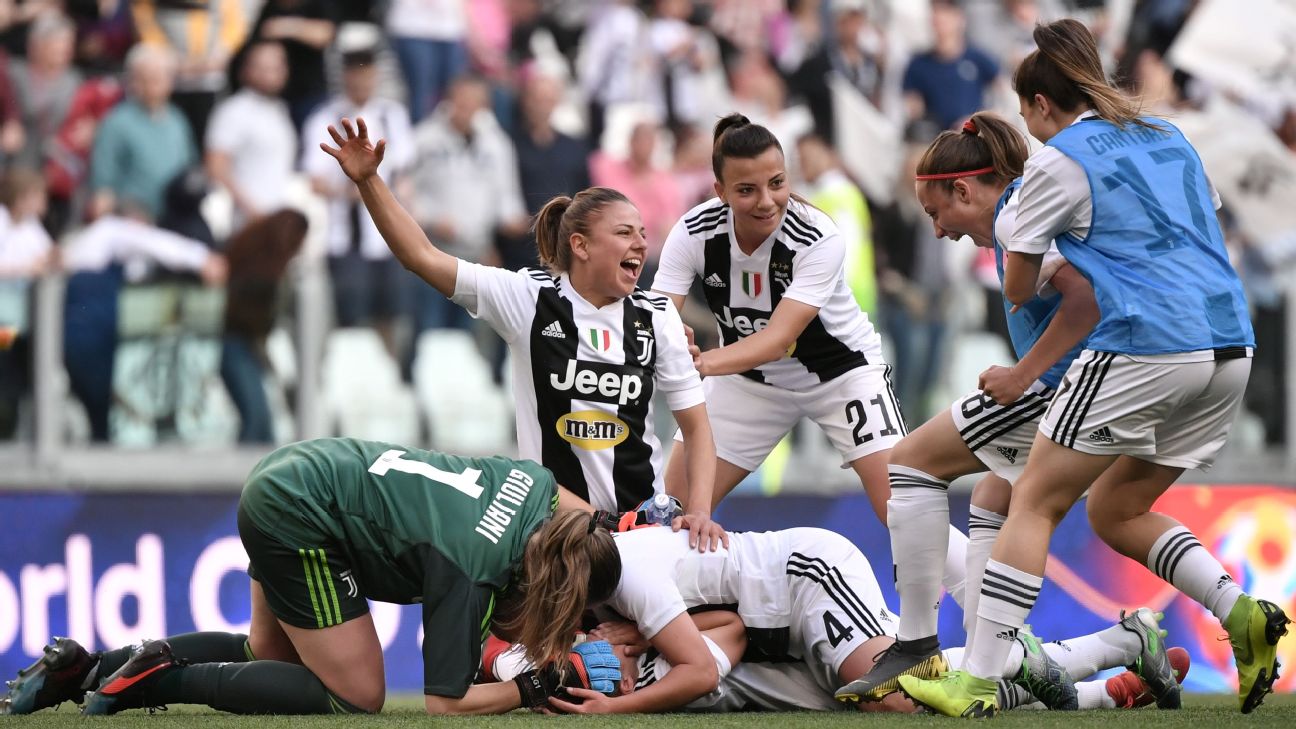 It was a perfect feast of women's football from the beginning to the end.
In the end, the party was even better as Juventus won the clash, thanks to Pedersen's goal. Now, the Turin side is four points ahead of Fiorentina and is already close to winning the title.
In the ranking, the more than 60,000 spectators of the Metropolitan Wanda remains the world record. Behind follows the game at the 1920 Goodison Park with 53,000 spectators and the duel at the Mexican Bancomer that brought together more than 51,000.
San Mamés and Wembley remain fourth and fifth. In the sixth position is another match of the Mexican league with more than 41,000 and now, in the seventh position, Juventus joins the historic list that women football and fans have made possible.