The Women's FA Cup is set to be put on hold during lockdown, despite the men's competition being given special dispensation to continue.
All 'non-elite' football, including training, in the UK has been suspended for the four-week national lockdown but the ten 'non-elite' clubs in the first round of the men's FA Cup will be allowed to compete and train in bubbles.
However, the Women's FA Cup first round proper, which is exclusively made up of non-elite clubs and scheduled for November 15, is set to be paused, with the earliest possible return date currently December 2.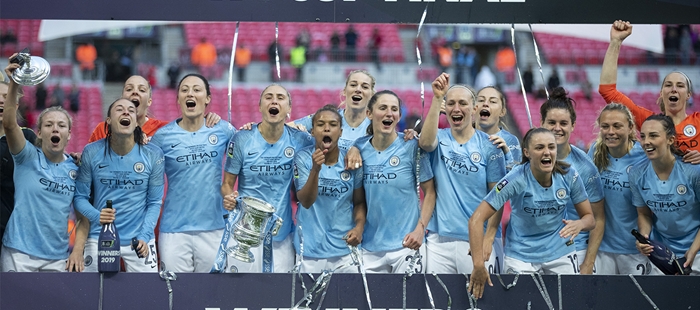 Clubs below the Women's Super League (WSL) and Women's Championship will be unable to train or play matches for the duration of the lockdown and all 24 women's sides in the first round are from the fourth tier or below.
At the weekend, Manchester City beat Everton 3-1 after extra-time to win last season's FA Cup, which was delayed into this term due to the original shutdown in March.
Still, it seems the decision to pause the Women's FA Cup during England's four-week lockdown could be reversed by the government. Sports minister Nigel Huddleston posted on Twitter to say talks had begun with the Football Association:
"We are in discussions with the FA about the Women's FA Cup to see if a solution can be found that means the competition does not need to be paused," Huddleston said.
Amid the controversy (in just a few hours), the FA retracted from the decision and said:
"Ahead of the upcoming national lockdown, The Football Association is working with the UK Government, clubs and key stakeholders to continue the Barclays FA Women's Super League and FA Women's Championship seasons under the elite sport guidance and protocols.

Our number one priority remains the safety and welfare of everyone involved in our game. A special thanks to all women's football fans for their ongoing support during these challenging times."
For now, we will have to wait to see what happens, but I hope that the women's game is not stopped once again; because if women's football is put on lockdown, why not men's as well?