It all started with "underdog team" Everton prepared to take on Man City in the 50th edition of the Women's FA Cup Final on Sunday afternoon at Wembley Stadium.
The Blues last reached this stage of the competition in 2014, so they were eagerly looking to bring the trophy to Goodison Park. Sadly, it was City at extra-time who claim the trophy for themselves, after a very heated clash, even though there was no fans to support both teams during this "new normal".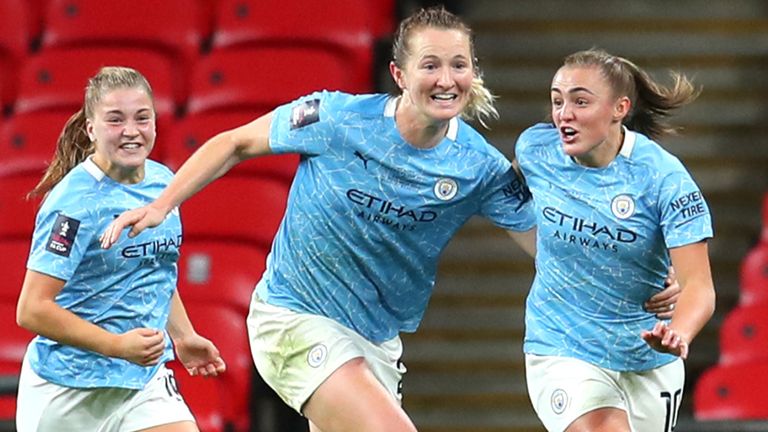 Having already recorded two victories over the Toffees during the current campaign, City head into Sunday's encounter as clear favourites. But they didn't show that during the first half of the match.
A very erratic Man City, who, yes, had most of the ball, wasn't able to break down Everton's defence. But, in the 40th minute, City was able to create a spectacular play, with a fine cross from Greenwood, that ended with Mewis powering a header into the back of the opposite net.
Of course, Everton was annoyed to have conceded from a corner but felt they were still well in this match.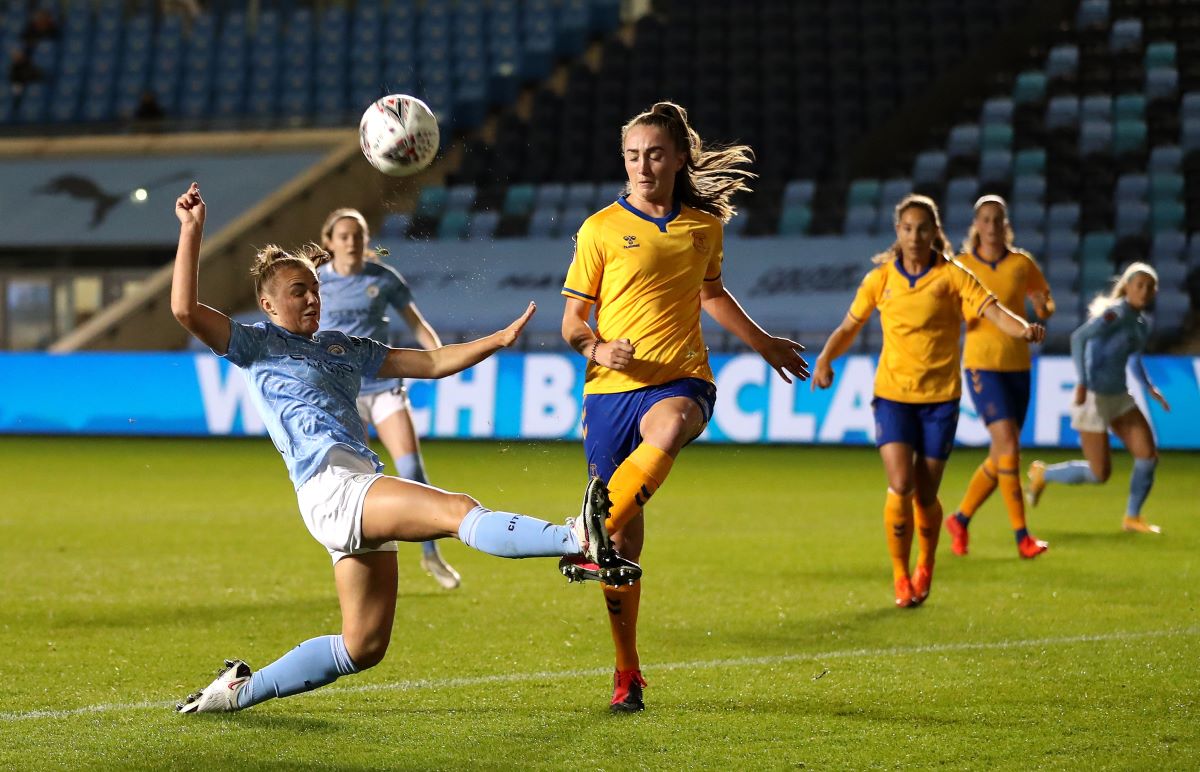 Everton was giving it all and City was trying to maintain the lead at all costs. It wasn't until the 58th minute when Everton won a corner, and Gauvin, surprisingly still on the pitch (after seemingly being injured), headed Christiansen's fine cross into Man City's goal.
After that, City pushed again and had the better chances, with Stokes getting to the by-line before picking out Weir with a brilliant ball. Weir, however, fired over from the edge of the six-yard box. Everton could have won the game as well before extra-time, if Gauvin's second header didn't go so wide in the last minutes.
Time passed, and no one scored. The match became stretched the longer it went on, both sides had chances to win it but none were taken. So we had another thirty minutes to decide the winner. But when they got to extra-time, it was all over.
Substitutes Georgia Stanway and Janine Beckie scored in extra-time, and Manchester City retained the Women's FA Cup at Wembley once again.
Everton played well but, in the end, City were the deserved winners, as they were the ones who pushed an extra yard to claim glory at Wembley. What a game!