As 2020 approaches, I've decided to pick out the best XI from the women's game over the last 10 years. Have a look!
GK: Hope Solo (USA/Reign FC)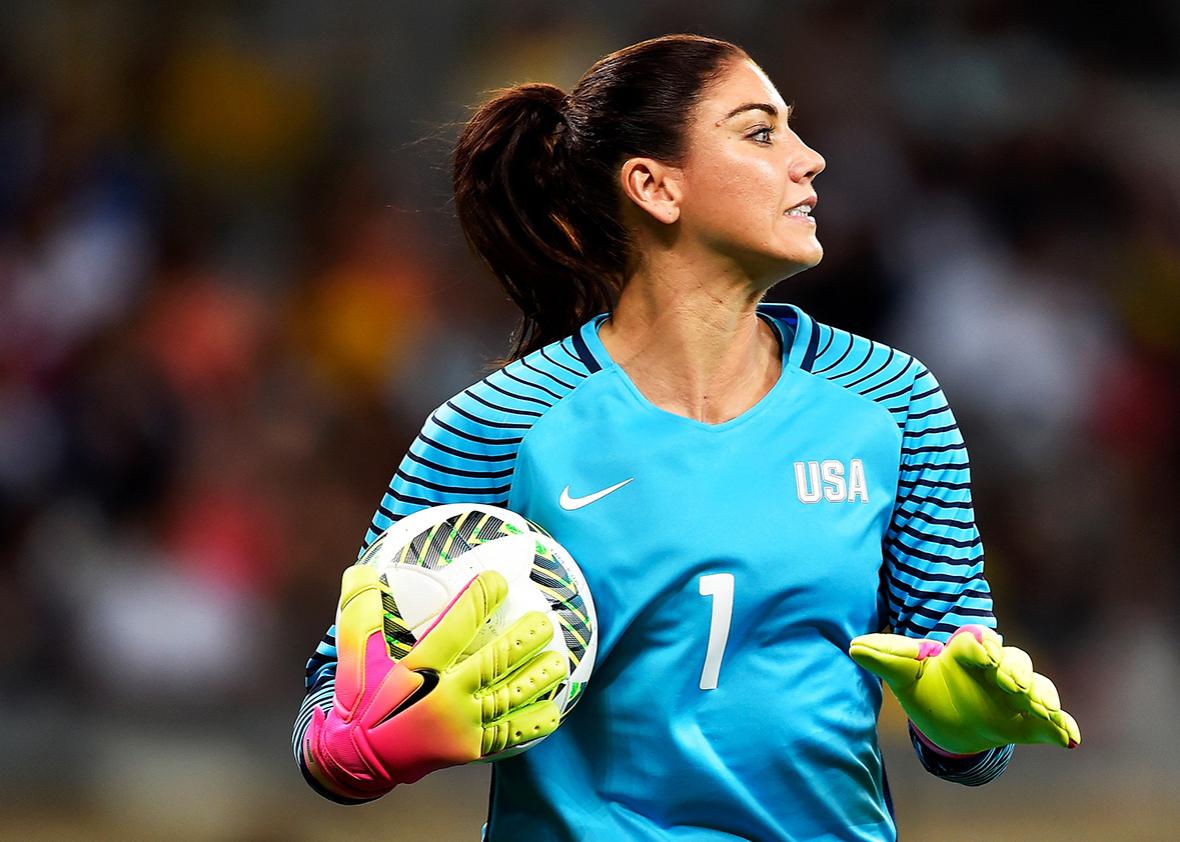 Undoubtedly, Hope Solo has been one of the best goalkeepers in the women's game when she was around, but the former USA keeper has also divided opinion throughout her career, but never for her talent.
The former United States shot-stopper was named IFFHS' Best Women's Goalkeeper for 4 consecutive years, picked up the Women's World Cup Golden Glove and Bronze Ball in 2011 and was named in both FIFPRO XIs that were voted on before her retirement in 2016.
After going home with a silver medal in the decade's first World Cup, the outstanding Solo got her hands on the trophy 4 years later, the highlight of a 16-year international career that brought about 202 caps and Olympic Gold in 2012.
LB: Wendie Renard (France/Lyon)
There have been many good defenders this decade, but few players have as many awards and skills to show from this decade than Lyon's Wendie Renard.
Ten successive Division 1 titles, 7 Coupe de France trophies, and 6 Champions League titles show the dominance that Olympique Lyon has assumed over the last 10 years on the women's game. The towering center-back has been an essential key to that European success, helping her team to be one of the best defensive teams in Europe, while also scoring over 100 goals.
For France, she's yet to taste the same success but made the Dream Teams for Euro 2013 and the 2015 World Cup, with a place in every FIFPRO XI so far to boot. Clearly, a well-recognized, talented, all-round defender.
CB: Nilla Fischer (Sweden/Wolfsburg)
Even if Renard usually plays as a center-back, we decided to move her to the left-back position as the other two rocky, talented defenders needed to be more centered to protect our team from rival attacks. Our choice wasn't easy, but we went with Wolfsburg Nilla Fischer.
The commanding Swedish center-back, who can also operate as a defensive midfielder, improved European champions Wolfsburg when she arrived in 2014, eventually becoming club captain and leading the team to 4 league titles, 5 German Cups and a Champions League they didn't see in the club's showcase in 6 years.
The 35-year-old has made the last 3 FIFPRO XIs, the latest helped by the Women's World Cup Bronze medal she guided Sweden to this summer. Add another of those, an Olympic Silver and 3 titles from her time with Malmo at the beginning of the decade, and it's been a trophy-laden 10 years.
CB: Becky Sauerbrunn (USA/Kansas City)
On the other side, we have two Americans: Becky Sauerbrunn is the first one.
The United States has long produced reliable, commanding defenders, but few better than Becky Sauerbrunn. The 34-year-old was crucial to Kansas City's back-to-back NWSL Championships in 2014 and 2015, named Defender of the Year for both campaigns, as well as in 2013.
Furthermore, she's also the only player to be named in every NWSL Best XI since the competition's inception in 2013. For her country, 2 World Cups and Olympic Gold are the highlights of a wonderful 11-year international career. For the last 3 years, she has showcased another part of her game, playing a crucial role to help her center-back partner, Abby Dahlkemper, develop into one of the world's best. Simply, an inspirational player.
RB: Ali Krieger (USA/Orlando Pride)
Our second American of our team is someone many people might know about; we're talking about Ali Krieger.
After a two-year absence, Ali Krieger's USWNT recalls for this summer's World Cup was a testament to her reliability. The full-back played every minute as the USA finished runners-up to Japan in 2011 and 4 years later, she started every game as they claimed the title.
This year, she played just 3 games as the USA defended their crown, but was a crucial half-time substitute in the semi-final against England. With two places in the NWSL's Best XI and a vote into the 2016 FIFPRO XI, few have been a model of consistency over the last 10 years quite like Krieger.
CDM: Amandine Henry (France/Lyon)
Moving into the midfield, defensive midfielders are often under-appreciated, and Lyon's Amandine Henry is no different.
Aside from 2 FIFPRO XI inclusions and the Women's World Cup Silver Ball award in 2015, the 30-year-old, who's one of the most complete midfielders the game has ever seen, hasn't been recognized as much as she deserves.
Instrumental for Olympique Lyon, Henry has won 9 league titles, 6 French cups and 5 Champions League titles since 2010. The one league title she missed out came as a result of being a success in the United States, picking up the NWSL Shield and Championship in 2 years at Portland Thorns.
CM: Dzsenifer Marozsan (Germany/Lyon)
At the beginning of the decade, Dzsenifer Marozsan was a fresh-faced, exciting playmaker, just about to make her senior debut for Germany aged 17. As the decade comes to an end, that young exciting playmaker has collected 4 Champions League titles, 4 domestic cups, and 3 league titles.
The 27-year-old German player has also performed on the biggest stage with Germany, winning gold medals at the 2013 Euros and 2016 Olympics. It's no wonder why she has been named Germany's Female Footballer of the Year 3 times, with a place in this team a no-brainer.
CM: Kim Little (England/Arsenal)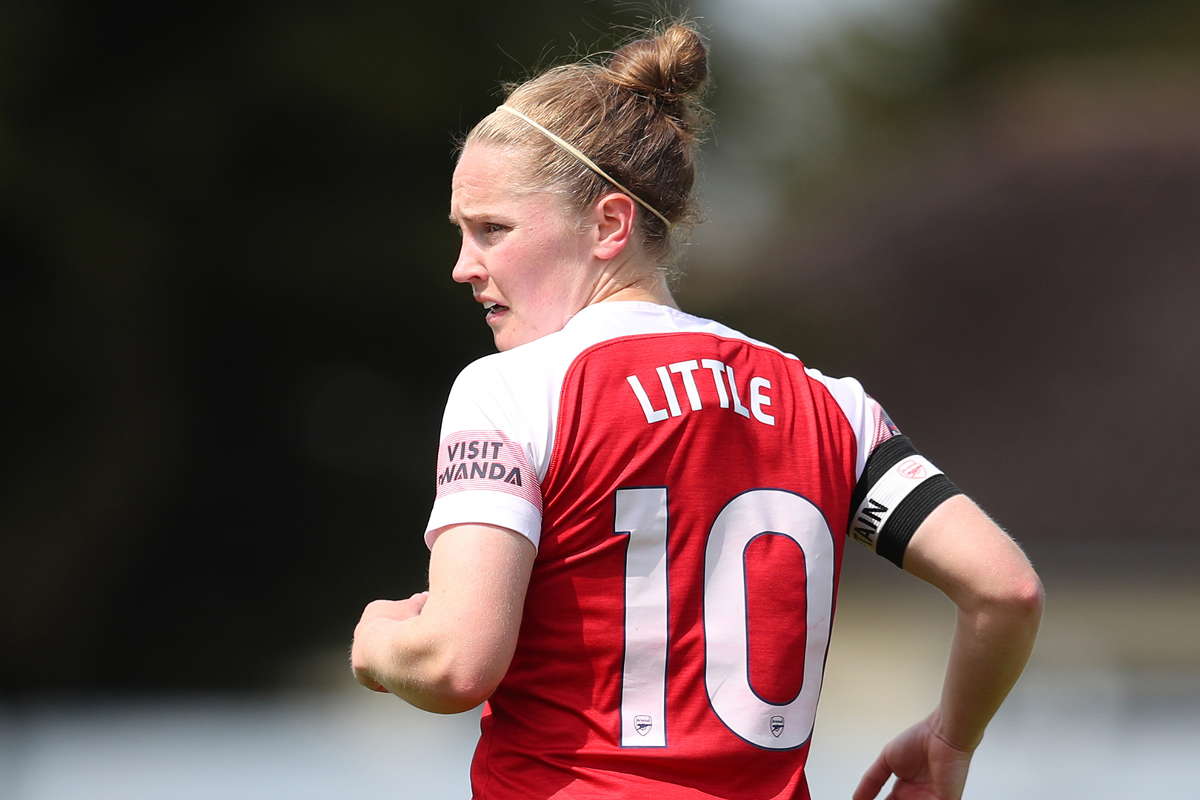 Let's be real… What has Kim Little not done this decade?
After winning every domestic title with Arsenal, the creative Scottish midfielder moved Stateside in 2013, winning the Golden Boot and named NWSL MVP in her first year. She inspired Reign FC to Shield wins in back-to-back seasons and was twice named in the league's Best XI before a year in Australia, where she won the Grand Final with Melbourne City.
Little returned to Arsenal in 2017, took the captain's armband and guided the Gunners to their first league title in 7 years earlier in April. To top it all off, the 29-year-old also helped Scotland qualify for their first Euros and World Cup, scoring at the latter. Undoubtedly, a fantastic decade for Little.
CAM: Megan Rapinoe (USA/Reign FC)
This summer's Women's World Cup, and all the awards that came with it, threw Megan Rapinoe into the limelight, but the winger has been one of the very best in the game for many years.
Since making her international debut as a 21-year-old, Rapinoe has been indispensable, going to 3 World Cup finals, winning two, and collecting an Olympic Gold. At club level, the 34-year-old was a key member of the Reign FC side that topped the NWSL standings in 2014 and 2015, fresh off the back of two seasons with European giants Lyon, and after three appearances in the NWSL Best XI Second Team, made the First Team in 2018.
In 2019, Rapinoe's year has polarised opinion due to her lack of match action elsewhere, but there can be no argument few had a bigger influence on the USA's back-to-back World Cup success than Rapinoe. Why do you think she got the Ballon D'Or, dah?
ST: Ada Hegerberg (Norway/Lyon)
Ada Hegerberg is still young and has already become the all-time top UEFA women's club goalscorer this decade (53 goals). Of course, she was going to be on our team!!!
Ada Hegerberg was tipped for success from making her top-flight Norwegian debut for Kolbotn aged 15 and since then she has already racked up more than 300 career goals, including a record 15 in the 2017/18 UEFA Women's Champions League, her and Lyon's third triumph in a row.
In 2015/16, she was voted UEFA Best Women's Player in Europe and with the inaugural 2018 women's Ballon d'Or (the first one for a women player) also in her possession, we need to congratulate a player who has a career goals tally that would be the envy of strikers a decade older than a player still barely into her mid-20s.
ST: Marta (Brazil/Orlando Pride)
Finally, the legend of the women's game… MARTA!!!
Marta's greatest achievement in her career so far was helping Brazil to the 2007 Women's World Cup final, but she hasn't been short of highlights in the last 10 years either.
The 33-year-old, widely regarded as the greatest female footballer of all time (most times compared to the great Pelé), started the 2010s off with back-to-back league titles in the USA, before returning to Sweden. There, she won 3 more league titles and reached the Champions League final with Tyreso.
For her country, she continues to provide magic on the regular, winning the women's Copa America twice this decade, before becoming the World Cup's all-time top-scorer this summer, scoring 17 goals, surpassing a legend of the men's game like Miroslav Klose.