The Women's Super League this season is set to be one of the most competitive so far, and especially with record crowds. After Manchester United formed a women's side in 2018/19, every major British club has one, and that's why teams in all Europe are following suit (Especially after the great rise of women's football thanks to 2019 World Cup in France).
So, with CD Tacon and FFC Frankfurt becoming next season into Real Madrid's and Eintracht Frankurt women teams respectively, who's missing from the "women's team equation"?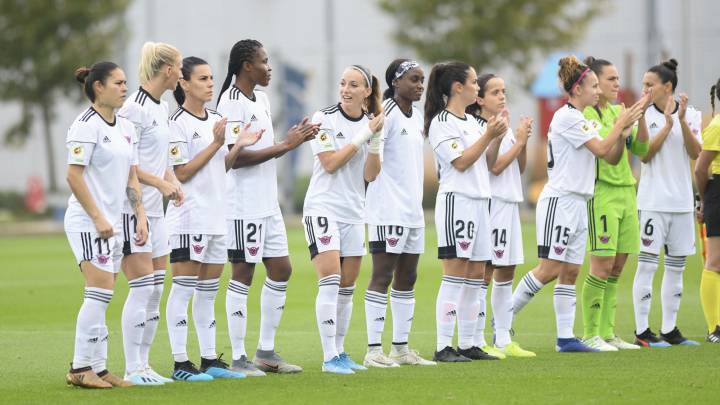 Let's start first in Germany. Why not?
Surprisingly, Bayern Munich rivals Borussia Dortmund on the men's side and is arguably the biggest team in Europe without a women's club. They said in an interview (BBC) that "Borussia Dortmund focuses on the women's handball team, which has a long and successful history." Yes, it's true: They were founded in 1909, and since the 2015-2016 season, they compete in the Handball-Bundesliga Frauen, the top division in Germany. Still, I have the same question… Why the hell they do not have a women's football team!?
But Dortmund is not alone in Germany. From 2009, Hertha BSC had cooperation with FC Lubars, but because of financial problems, the Berlin team lost their licenses for the second tier of the Women's Bundesliga and were relegated in 2015. Hope they recover soon do! (What!? They're not even planning on making a women's team anymore?)
Schalke 04, famous team in the Bundesliga (not for its performances really), had a similar situation. During the 1970s, the team had a women's side, but they were dissolved in the mid-eighties. WHY!!??
Since then they have cooperated with FFC Recklinghausen, who are the reigning champions of the Westfalenliga (4th division). At least they have that (Learn, Hertha! LEARN!!). Finally, the recently promoted SC Paderborn 07 to the men's Bundesliga in the 2019/20 season, it's the only one of the promoted clubs not to have a women's side.
Now, let's head south: TO ITALY!!
Here's a little secret: Fiorentina was the first established Italian team to take on a professionally affiliated women's side in 2015, and others, such as Juventus, have now followed the same steps. Specifically, Juventus and Fiorentina Women played each other in front of 39,000 people last season at the Allianz Stadium, breaking records in Italy and worldwide for Women's Football history.
Yet, and despite this amazing growth of the game in Italy, old teams like Torino, Sampdoria, Parma or Cagliari have no women's team associated with them. Just give them a little bit of time (Not to much).
Now, let's head south (again), and then… Should we go to Spain? Wait… We're in France!!?? How did we end up here?
Anyway, Rennes is one of a number of Ligue 1 sides not to have an affiliated women's team. However, their stadium, Roazhon Park, was one of the venues for the Women's World Cup and hosted the quarter-final in which Sweden beat Germany 2-1. Is this an indication they're getting aboard the "women's football" boat?
On the same table, Amiens, Nantes, and Nimes are also without a women's team.
Finally!! Spain!! Land of Pinchos and Tapas!! Let's not forget about the paella… Erm, football talk, please. OK, OK…
With Real Madrid now getting a women's team, surprisingly, Celta Vigo is the only club in La Liga still hasn't created its own women's side. For now, it looks like it's gonna take a while; at least until they do new stadiums in Vigo.
Is that it…? Wait! There's one more!
Real Valladolid had a women's team between 2009 and 2011 but they disbanded because of changes in Spanish FA rules and the high financial cost. In January 2019, club president Ronaldo (the fat and better version) revealed he wants to reassemble the women's football team in the "imminent future". However, there have been no updates since, but let's hope Ronaldo's words aren't forgotten. FOREVER!!
Elsewhere… (Still in Europe)
Porto (Portugal), Red Bull Salzburg (Austria), Zenit St-Petersburg (Russia) all have high profiles in the men's European game, but no women's team. Celtic (Scotland) is already preparing a new women's team by the end of 2019, so we'll see how that goes.
With all that said, let's hope that women's football keeps growing at a rapid scale and that one day we can enjoy this beautiful game as much as we do with the men's; with respect, without racism, and equality.