Not so far away, women's football was able to achieve what seemed impossible to accomplish at first. Something that has been dreamed about for years; something that shows the importance of their game has now in the present football.
Hard work, effort, and good game. Women's football is gaining popularity, and that's a notice in the number of people that go to see their matches nowadays. Now, once again…
Another women's team could break the impossible record that Athletic Club (Liga Iberdrola) set in women's football history; something which would be a great repercussion for the women's game.
But how?
Atlético de Madrid will open the doors of the Metropolitan Wanda to host one of the most important matches of the First Women's Division: Atlético – Barça. With this event, 'the rojiblancas' (white and red) aim to exceed the record of attendance that was achieved in San Mamés.
As reported by the Atletico club, 25,000 invitations have already been collected for the match. Members can access for free if they previously collect their ticket. For the rest of the public, the ticket will cost 5 euros.
The Athletic Club Bilbao stadium hosted a game of its women's club a few weeks ago against the leaders of the Iberdrola League and a record in the history of women's football was achieved both in Spain and in Europe: 48.121 spectators went to the quarterfinals of the Queen's Cup (La Copa de La Reina).
It would not be the first match of the Women's League that takes place in the Wanda. The last time it happened in a derby against Madrid CFF last season.
However, attendance remained at 22,202 spectators. At that time, they achieved the Iberdrola League record, but not the women's football in Spain, which was still from San Mamés, achieved in 2003 and recently, 2019.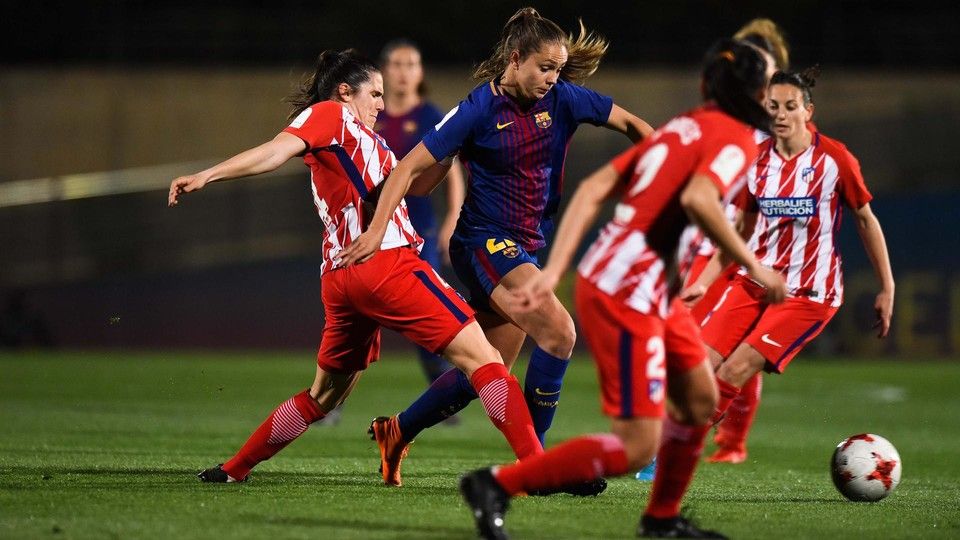 The confrontation between the 1st and 2nd place in La Liga Iberdrola will be on March 17 at 1:00 p.m. It is an important match, as it faces the leaders of the League with the Catalans, who struggle to cut points, and approach to stealing the precious first place.
Who will win? And will Atletico be able to beat the record from Athletic? We'll need to wait two more weeks to see how the story develops. All the good luck to Atletico de Madrid.