Women's football is incredible. In a sport where men are the main point of interest, women can achieve the impossible. We saw that in the previous year; where women's football still breaking barriers to equality. And now…
How does 2019 look for Women's football?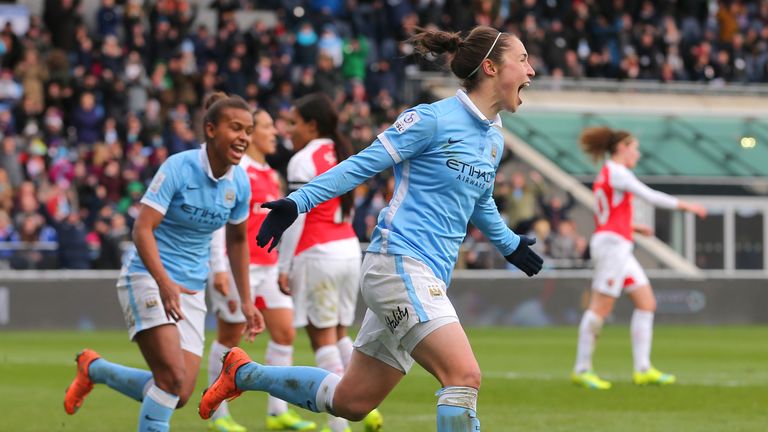 In that sense, the president of FIFA, Gianni Infantino, considered that in 2019 "will change forever the way in which women's football is perceived", coinciding with the dispute of the World Cup in France.
In a text included in the FIFA magazine, Infantino commented that "women's football is a topical sport" and believes that it will be demonstrated in 2019.
"I am sure that the year we have just started will change the way women's football is perceived forever, and in a few months, the eyes of fans from all over the world will converge in France.
That those who are not familiar with women's football will be amazed at how far it has come and how incredibly high the level is," he remarked.
Infantino also wished that "this is a moment of collective admiration towards the FIFA Women's World Cup France 2019 simply for what it is: the biggest and most fascinating football competition of the year".
The FIFA president also asked to stop seeing women's football as "a secondary actor who has not just made the leap," although he acknowledged that "there is much to develop and improve and there is still a long way to go in respect to men's football."
"As President of FIFA, I know that very well and it is my obligation to be aware of it, precisely for this reason, one of the key objectives presented in the document 'FIFA 2.0: The future of football' is to double the number of female soccer players to 60 million in 2026.
Also, we established the Women's Football Division, which drafted its first global strategy to develop it," he finished saying. The FIFA Women's World Cup will be played from June 7 to July 7 in France.
We'll need to wait how this 2019 develops, but we can clearly expect great things to happen. Let's sit, wait and watch: Women's football is here!