Women's football has undeniably made a big progress in the past five years, however, it seems some people haven't noticed about this change.
When FIFA 21 was released last week, something was off for Sumayya Patel, a promising young footballer who dreams of playing for West Ham in the Women's Super League. Sadly, Sumayya could only play as the West Ham men's team on her PS4 console; such was her disappointment that she wrote a letter to FIFA and EA Sports respectively.
"I aspire to be a female footballer, however the lack of female role models represented in games like FIFA makes me think that women's football is not taken seriously," she penned.

"I would be grateful if you could make a women's FIFA game including domestic teams so more girls like me can be represented in football and become whoever they want."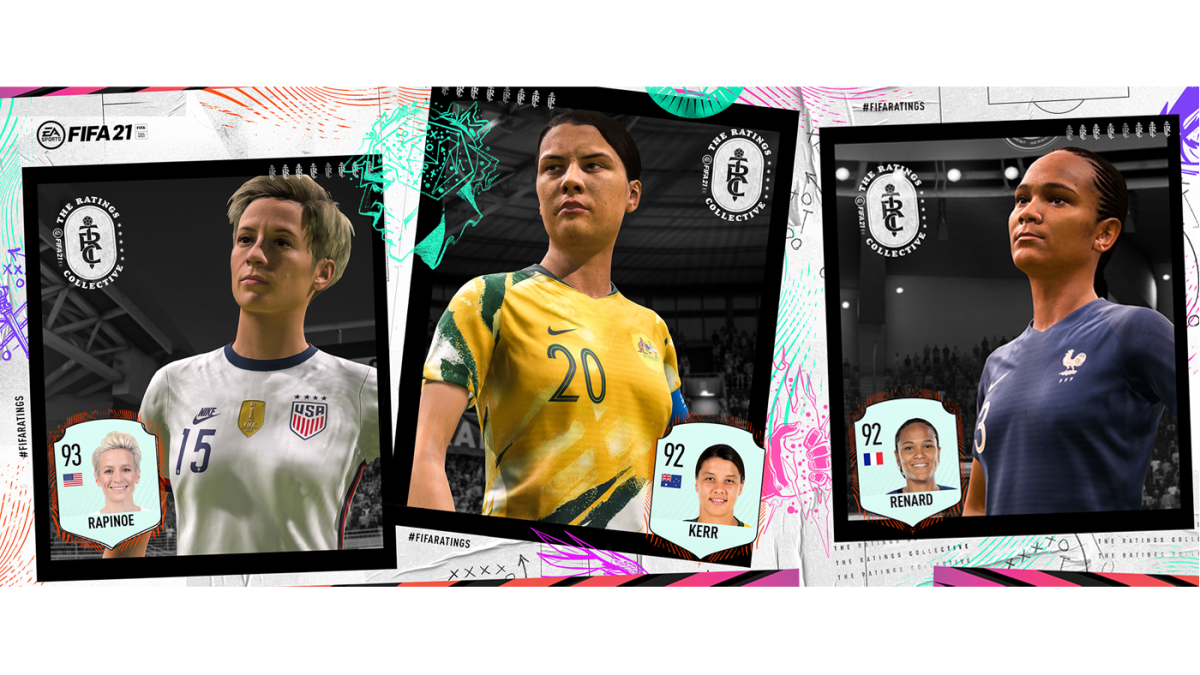 Some of the most iconic names in the female game do feature on FIFA 21, including US star and Ballon d'Or winner Megan Rapinoe, who was named the top-rated women's player for this year's edition, beating the likes of Australia's Sam Kerr and France captain Wendie Renard.
But for those who are new to or even simply curious about women's football, it's impossible to know the clubs at which these household names ply their trade. Their omission does nothing to help diversify the women's football audience.
For years, EA Sports has been slow to mirror the upwards trajectory of the female global game, ever since Vero Boquete, a professional women's Spanish footballer, launched an online petition in 2013 calling on the gaming giant to introduce female players in FIFA. Unfortunately, only 16 women national teams are in the game so far.
Despite the prolific rise of the domestic women's leagues such as the professional WSL, which secured a landmark £10M sponsorship from Barclays last year, secured its first TV rights deal in time for the 2021/22 season, or even when women's football was explicitly included as part of big-money proposals outlined in Project Big Picture, women's clubs remain side-lined from one of the most popular sports games on the planet. Female players, too, remain unplayable on the 'Ultimate Team' mode, which has long been available for male players and has proved a highly popular feature among gamers.
In the end, there are many obvious markers flagging how the women's club game is ready to make its mark on FIFA, either as a separate women's game or simply incorporated into the long-running history of the traditional game.
But woefully, at a time when Covid-19 has prevented girls from catching their female role models in the flesh at live matches, the liberty of interacting with them virtually has never been more sorely needed. EA Sports could not have predicted a pandemic, but this was an open goal they could have scored and make a goal for equality… They didn't.