Premier League's Leicester City have launched their own professional women's team from next season.
The club has undertaken a sustained period of consultation with the independently established Leicester City Women's Football Club, which has been supported by LCFC since its formation in 2004. The outcome of this collaboration is a long-term strategy for the wide-ranging enhancement of women's football, from professional level to grassroots participation, throughout the region.
King Power International, Leicester City's parent company, has completed the acquisition of LCWFC, which will now turn professional and join Leicester City's Senior Men, Under-23s and Under-18s among the core teams within the Club's football operation. The transfer of the team's FA Women's Championship (FAWC) licence to LCFC was approved on Tuesday.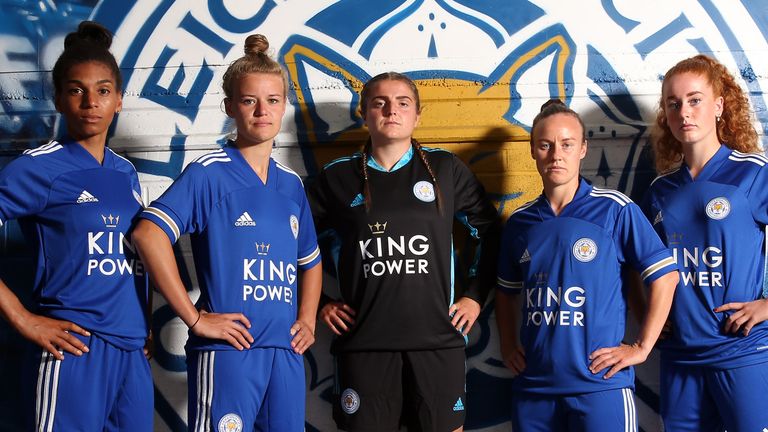 Former LCWFC chairman Rohan Morgan will become an adviser to an LCFC Women's Football Leadership Group, led by Chief Executive Susan Whelan.
Russ Fraser has been appointed to the position of Head of Women's Football. Russ brings to the Club a wealth of knowledge of the women's game, built during spells with West Ham United and Reading. Russ will manage football operations for LCFC Women and, together with the LCFC Women's Football Leadership Group, will develop a strategy to build interest in the women's game locally, encourage participation, and synchronise the work of the LCWFC Academy and the Leicester City Girls' Regional Talent Club (RTC) to create a defined development pathway for gifted young female players.
In a recent interview, Leicester City Chairman, Aiyawatt Srivaddhanaprabha, said:
"This is really proud day. The introduction of a women's team embedded within the Club has been an ambition of ours for some time and today it can start to be realised.

"The Club's co-operation with LCWFC since 2004 has been a valuable gateway to the women's game. Its chairman, Rohan Morgan, and its staff and players deserve great credit for the solid foundations they have built and we're really excited to see how we can progress with the setup in-house.

"LCFC Women will carry the standard, but our vision for developing the women's game in Leicester is wide-ranging. We want to build on the recent success of women's football to inspire a generation of young girls and to ensure opportunities exist for the gifted among them to have a future in the game.

"Exactly 10 years on from King Power first arriving in Leicester, this is a significant expansion in our vision for the Club, both in terms of diversification and our dedication to football for all; and in our ongoing commitment to excellence in every one of the Club's pursuits."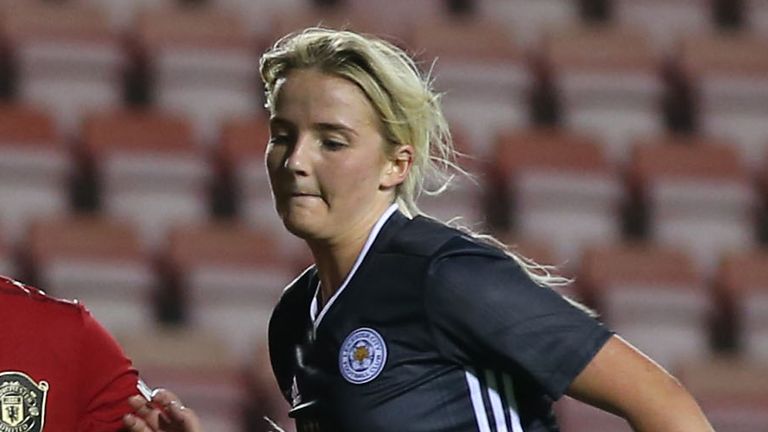 Rohan Morgan was also asked about her thoughts, and how excited she was with the new project the team has. She said:
"This is an amazing step forward, both for our team and for women's football in the city. For many years now, we have proudly represented Leicester City in the women's game and tried to build an organisation with solid foundations, high standards and the potential for growth.

Officially joining the Leicester City family is the best possible endorsement of that work and I'm extremely proud of every player, member of staff and volunteer, several of whom will be continuing the journey with us – that has helped bring us to this point. Thanks to the belief of Khun Aiyawatt, Susan Whelan and everyone at Leicester City, we have an incredible opportunity to build on that potential and be a part of the Club's vision for success."
LCFC Women's 23-player squad for the 2020/21 FAWC campaign, which starts on the weekend of 5/6 September, is complete. This includes 12 players from LCWFC signing their first professional contracts, joined by 11 new additions recruited from both FA Women's Super League and FAWC clubs.
The team will continue to play its home matches at Farley Way Stadium in Quorn during the 2020/21 season, including their outstanding FA Women's Cup Quarter Final with holders Manchester City. The tie is among those to be played in the early weeks of the new season to ensure the 2019/20 FA Women's Cup is concluded. The Foxes are the only FAWC team left in the competition, which is due to resume on the weekend of 26/27 September. But, if the project goes well, it wouldn't be strange to see Leicester City soon in UK' top tier of women's football, the Women's Super League.