Simply historic; in a truly groundbreaking move, a female player will be allowed to play for a senior men's team in the Netherlands next season.
This week, it was announced by the KNVB (Royal Dutch Football Association) that 19-year old Ellen Fokkema would be allowed to play for the men's team of VV Foarut, who play in the 4th division, as part of a trial.
Mixed football has been in place in Netherlands since 1986, with women able to play with men until the age of 19. However, the Dutch Football Federation have now made history by testing out placing Fokkema in a men's squad, as they looked for a further diversity in the future between men and women in the sport.
Having played with the club since she was five years of age, Fokkema and VV Foarut made the request to those higher up and it has now been given the green light. Reflecting on such important moment, Fokemma said to NL Times:
"It is fantastic that I can continue to play with this team.

"I've been playing with these guys since I was five, and I was sorry that I wouldn't be able to play with them in a team next year.

"[However] The KNVB always advised me to play with the boys for as long a possible, so why shouldn't it be possible? It is quite a challenge, but that only excites me more. I asked the club if something was possible and together we submitted the request to the KNVB.

"I dare not say how this will go, but I'm very happy anyway that I can participate in this experiment."
The Dutch side are also said to be excited with Fokemma joining their upper ranks, and starting what could become 'history of the men's and women's game'. Meanwhile, Art Langeler, Football Development Director at the Dutch FA, has said that the governing body regularly receive requests for women to be part of men's sides at amateur level, so, they thought this was the perfect opportunity to see whether or not this is a good idea.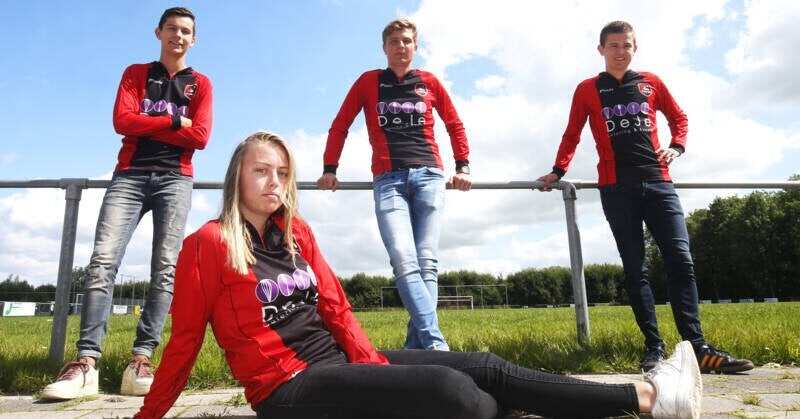 "The KNVB stands for diversity and equality and we believe there should be room for everyone in every way in football," Langeler stated, "That's why we start this experiment. Experience will tell if and how it works. We will monitor how things go in close consultation with the club. Based on that, we could apply a change of regulation."
The KNVB will need to watch it through at all moment as the Dutch men's and women's game could really grow from it, to a point that it could become an egalitarian sensation across the world of football, and could mean the beginning of a permanent change to the rules in place.