Five years ago, when France was announced as the host for the 2019 Women's World Cup, no one really set their eyes to know who will host a women's football tournament; neither the people voting for it. It was just a silent, half-empty conference room. But now, who could have expected what women's football would achieve just four years later when that same tournament preceded the moment that a women's game would attract 1.1 billion viewers, and smash records across the world.
Nor could FIFA have anticipated the 2023 Women's World Cup announcement, which took place in the early hours of last Friday morning, to occur entirely online, with the 35 eligible FIFA Council members (actually) casting their votes with excitement for the game.
Of course, the bid which was chosen to stage the 2023 tournament was non other than Australia and New Zealand's joint bid, presciently titled "As One", which emphasised football's most important feeling: Unity. The Tasman bid was selected by the FIFA Council to the tune of 22 votes to Colombia's 13.
In the final video presentations submitted to FIFA last week, the Tasman's message began with an acknowledgement of the moment the world is currently experiencing: a moment of uncertainty, distance and silence brought about by a global trauma. But that silence is soon pierced by the sound of the world game: the laughter and chatter of a simple football team, working together to achieve a common purpose.
The video was a reminder of the role football can and must play in picking up the shattered pieces of our post-Covid world; recognising football's responsibility not just to itself, but to the rest of society. By electing Australia and New Zealand as the hosts of one of global sport's biggest tournaments, FIFA and its member federations have recognised and embraced that responsibility, too.
"As One" has always been ahead of its rivals, scoring 4.1 out of 5 compared with Colombia's 2.8 (and Japan's 3.9, before withdrawing earlier this week) on FIFA's technical evaluation report, something that shows the choice of Australia and New Zealand is not just objectively the right one.
It also shows that FIFA desires to atone for its past sins; to become a leader in world sport with transparency, accountability and integrity at its core.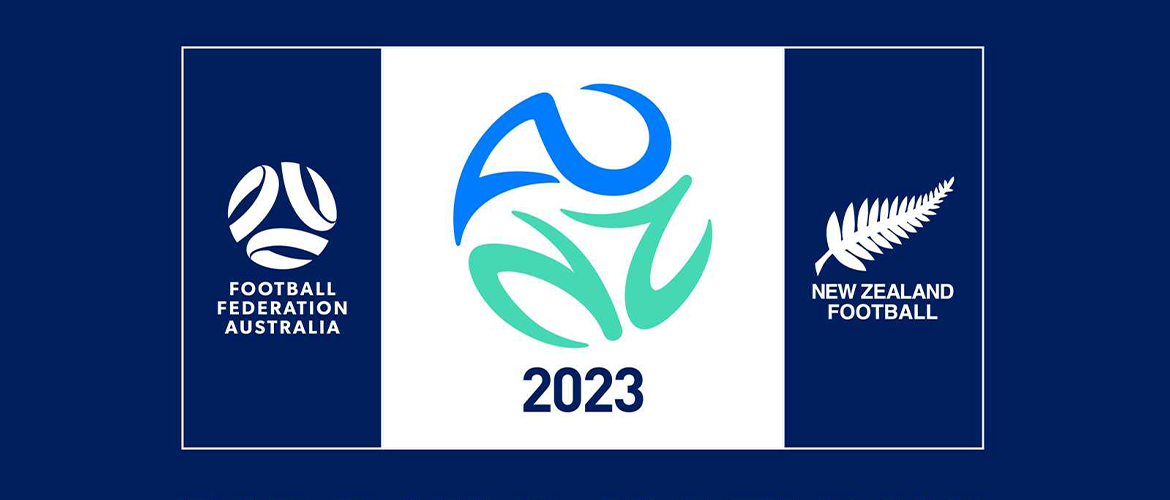 World football's next chapter will be written in the Asia-Pacific, and the 2023 Women's World Cup provides a concrete timeline for Australia and New Zealand in particular to maximise the next three years' worth of enthusiasm and investment.
This decision, then, is not just an opportunity for Australian and New Zealand football, but for the entire sport to embark on a new era of growth; especially in the women's game, which looks forward to achieve its true potential. For example, there will be an unprecedented boost in the number of grassroots participants, especially for women and girls.
Already Australia's most popular team sport, "As One" projects that Australia will reach a 50/50 gender split in participation by 2027, while New Zealand will double its current growth year after year. Furthermore, Australia's W-League can also commit itself to long term, ambitious thinking:
Attracting and producing world-class talent, extending its season, adding teams and becoming one of the only fully-professional women's leagues in the world.
The Matildas will solidify their place as Australia's favourite sports team, using the international exposure of a World Cup to shine a light on the pathways that produced them.
Media interest in the game will surge, providing a level of visibility and accessibility of female athletes to an entire generation of young people who will realise, to turn a phrase, that they can be what they can, finally, see.
Hosting the tournament will also open the door to the greatest untapped commercial market in world football: Asia. Not only will this alignment inject much-needed funds back into football's global economy, but the hundreds of millions of old and new fans who could be converted to the women's game may see the tide turn on the international stage. So, in the end, this decision isn't just a positive for women's football in Australia and New Zealand.
It's a moment of great happiness for all women's football. A reminder of what women's football can really achieve and change to better grounds if they fight for it. Only time will tell if the joint bid can do a good job or not, and leave a legacy to the women's football generations to come.