Is this real!? Is the signing of the first collective agreement of Spanish women's football actually happening!? Because if it is…
ALLELUIAAAA!!!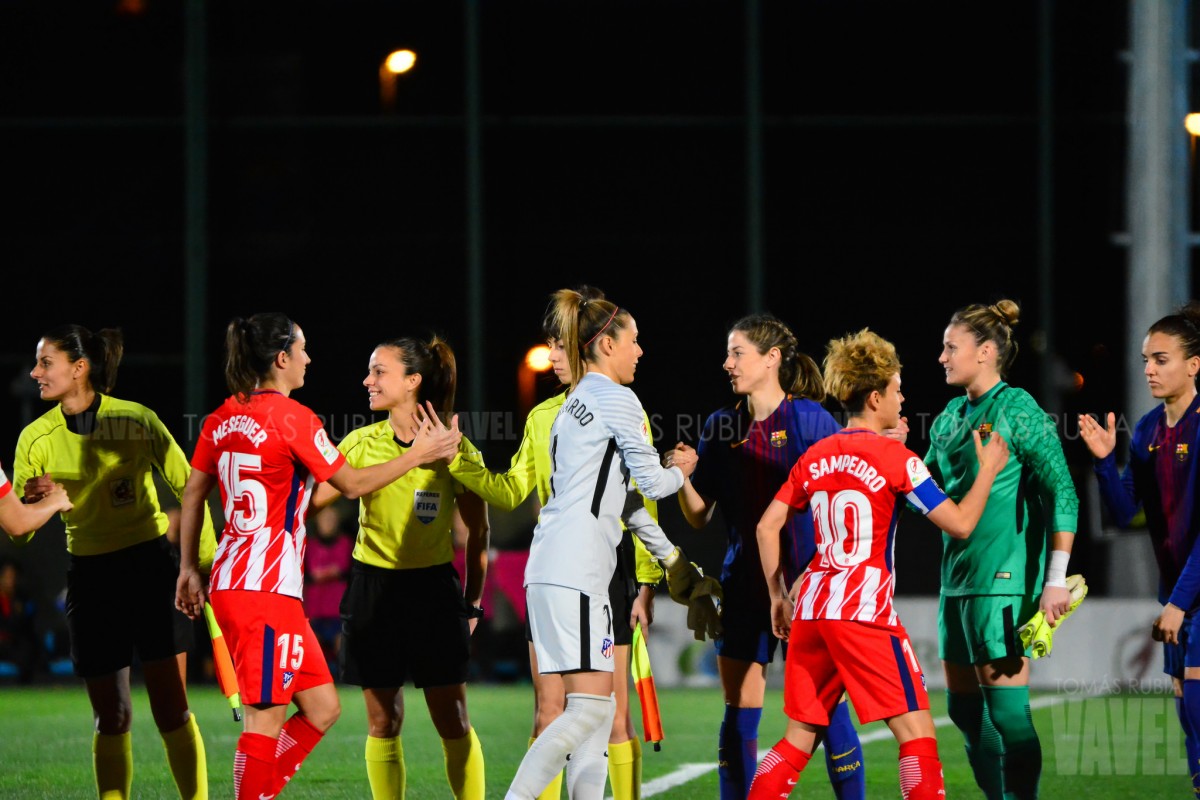 Yes; you've heard right! The Spanish Association of Women's Soccer Clubs (ACFF) has finally found "the viability to undertake the signing of the first agreement", which must be ratified on Monday at the First Division Board.
Through a statement issued on Thursday night, the association communicated that "Mediapro's commitment has been key to the solution of the problem" so that the signing of the agreement reached with the AFE unions and Footballers On should take place in the next few days, after the unlocking of the TV rights conflict.
"Today, ACFF has informed AFE and Futbolistas On that it has found the viability to undertake the signing of the First Collective Agreement for [Spanish] women's football. Mediapro has been key to solving the problem, demonstrating, once again, its firm commitment to women's football," said the Club Association, to which 13 of the 16 La Liga Iberdrola clubs are part of.
All, with the exception of Athletic Bilbao, FC Barcelona, and Real Madrid, but who will be still affected positively by the agreement.
"On Monday, the agreement will be ratified in a meeting of the First Division Board in order to proceed to the signing of it," said the players' association. With the agreement, once again, announced, it should finally be a reality in the coming days.
After all, it seems all this information might be true, and that the other parties involved in the deal are good on going forward this time, as the president of the Higher Sports Council (CSD), Irene Lozano, also commented on the heated topic.
She said that "there are no real obstacles" to sign the collective agreement of Spanish women's football, after having met with representatives of "all relevant actors."
"In this sense, Lozano has held meetings with representatives of the RFEF, AFE, ACFF, and LaLiga, and has verified that there are no real obstacles to the signing, as soon as possible, of an agreement that protects the players and grants them the rights of those who are holders of their work, "the CSD underlined in a press release.
"Football and its protagonists need agreements, more urgent if necessary in the case of women. For the CSD it is a priority to move towards equality with a firm step and the recognition of our football players is key, regardless of other issues such as audiovisual rights (which are an exogenous element to collective bargaining), "said Lozano.
The president of the CSD, finally, urged all parties "to close the negotiation" and also "to sit at a table to sign an agreement." In his opinion, as noted in the note, it would be an agreement "historic and pioneer in Spain" and also "can open the door to similar agreements in other sports."
But we still have a doubt: Will it really happen? Only time will tell…